I'm happy to announce the creation of new ranks! As you know, up until now the highest rank possible was 16. Now I have added 10 more ranks beyond this, i.e. 17-26.
Who will be the first to achieve Rank 17?

If you're curious what the new rank shields look like....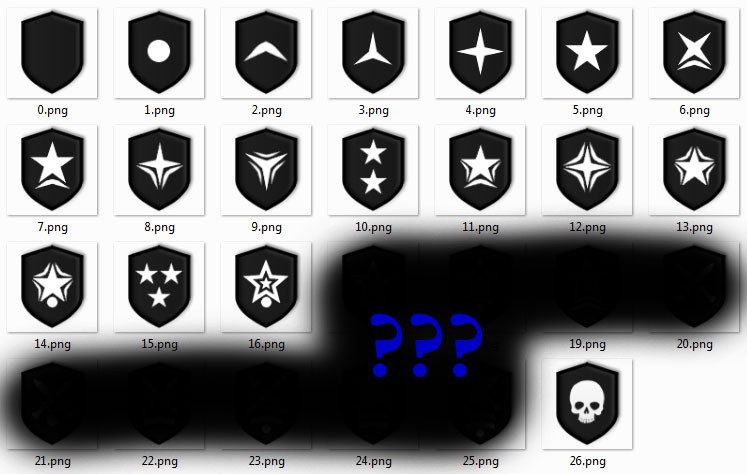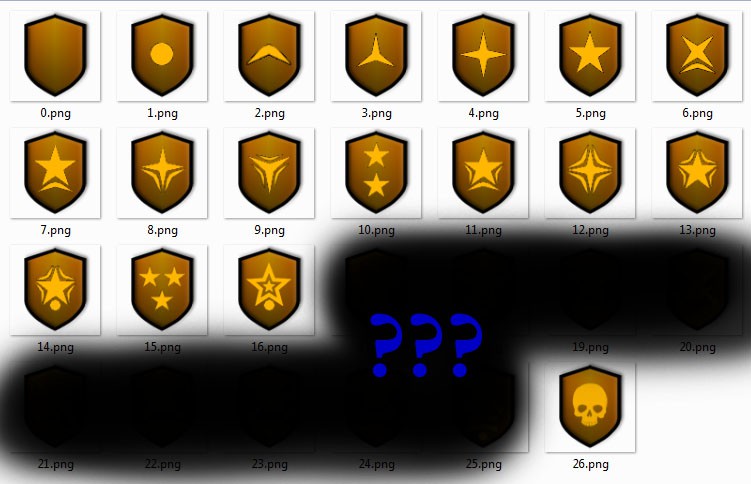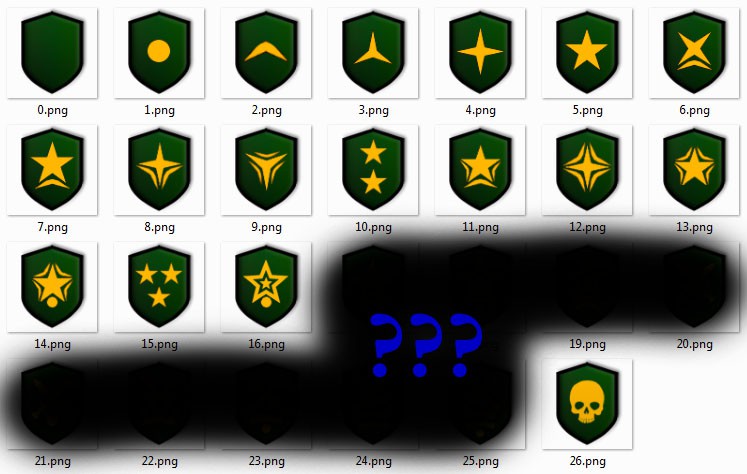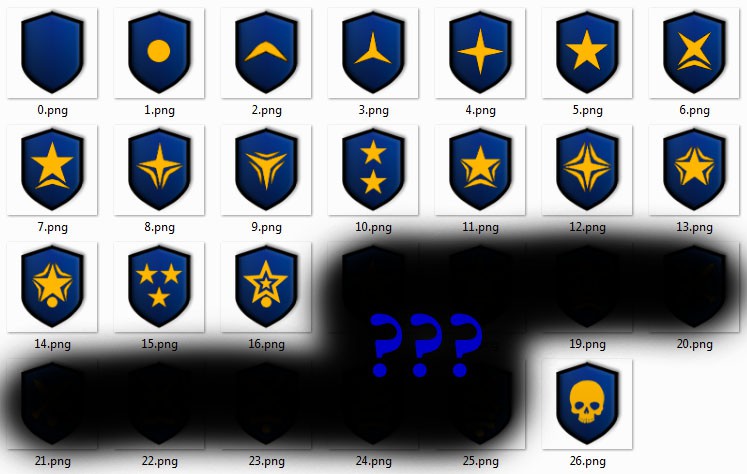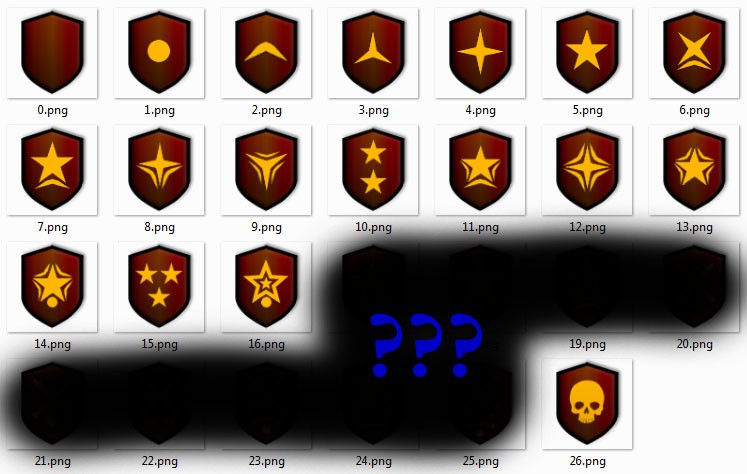 ... you'll have to rank up and find out!
As you can see I've made all new, higher-resolution versions of our ranks. I've kept the symbols for R1-15 the same. R16 you'll notice has changed... we will keep the Skull logo reserved for the highest rank possible (which is now R26).
(Hint: It continues following the logic of atWar's original counting-based system of symbols, up to R19. Starting at R20, we embark on a new system.)
By the way, if you want to start ranking up a little faster, I'm trying out a new 3x SP boost option in-game. Give it a try and let me know what you think!